Our Team
Faculty, Staff, and Post Docs
Sara Rimm-Kaufman, Professor
Sara Rimm-Kaufman is a Professor of Education at the University of Virginia. She has spent 20 years studying social and emotional learning and teaching students about learning and development. Her research examines the evidential basis for educational practices designed to foster students' social and emotional skills.
Julie Thomas, Lab Manager
Julie Thomas is the operations manager for the Social Development Lab. Julie loves solving problems and is the energy that keeps the lights on and the wheels turning.
Celine Thompson, EL Education Project Coordinator
Prior to joining the team, Celine was an Assistant Professor at Philadelphia College of Osteopathic Medicine. She received her Ph.D in 2012 from the University of Pennsylvania Graduate School of Education in Interdisciplinary Studies in Human Development. Celine likes to spend her free time crafting, playing with her nephews, and trying out new potential hobbies.
Shereen El Mallah, VEST Post-Doctoral Fellow
Shereen El Mallah's research endeavors have focused broadly on advancing the science and practice of social emotional learning by addressing the developmental and sociocultural factors that may contribute to the feasibility, receptiveness, and sustainability of school-based programs.
Krystal Thomas, VEST Post-Doctoral Fellow
Krystal Thomas graduated from Virginia Commonwealth University in May 2019 with a doctorate in Developmental Psychology. Her research primarily focuses on classroom processes and social factors that affect the educational outcomes of African American and Latinx youth. Specifically, she has extensive knowledge and a wealth of experience examining how youth perceptions of classroom practices relate to their ethnic-racial identity and academic engagement. Krystal's long-term career goal is to work for a research organization committed to improving the lives of children through informed research that impacts policy and practice.
Ashley Hunt, VEST Doctoral Student, EP-ADS
Ashley Hunt is interested in classroom-based interventions and teacher practices that integrate social-emotional learning (SEL) with content instruction. Ashley has been developing tools for measuring how teachers use the Connect Science curriculum and investigating how students use social skills to facilitate discussions in science.
Theresa Pfister, Doctoral Student, EP-ADS
Theresa Pfister is interested in teacher-student relationships and how caring, empowering connections can predict positive outcomes for all students. Before coming to UVA, Theresa was a teacher-trainer with the Peace Corps in Ethiopia, a 4th grade teacher in Bed-Stuy, Brooklyn, and a College Advisor at SEO Scholars in NYC.
Grace Kegley, Master's Student, EP-ADS
Grace received a B.A. in Psychology and a Master of Teaching in Elementary Education from the University of Virginia. Before returning to UVA, she taught for 3 years at a project-based learning school, which sparked her interest in classroom-based interventions and teacher practices that take a holistic approach to engaging students.
Daniel Yonas, Master's Student, EP-ADS
Daniel is an alumnus of UVA and his research interests revolve around social cognition. More specifically, He is interested in children's moral development and how this is expressed through prosocial behavior and altruism.
Eileen Merritt, Arizona State University
Eileen Merritt is an Assistant Professor of Elementary Sustainability Science Education at Arizona State University. She leads science curriculum and measure development for Connect Science. Her research focuses on understanding effective pedagogies that help connect students and teachers to the natural world and develop their agency as environmental stewards.
Tracy Harkins, Harkins Consulting LLC
Tracy Harkins works nationally guiding educational change by providing service-learning professional development and resources to engage and motivate student learners. Prior to starting her own consulting firm, she was the Executive Director of KIDS Consortium, a non-profit that developed an award-winning service-learning educational model.
Jason Downer, University of Virginia
Dr. Jason Downer is a licensed clinical psychologist, professor, and Director of the Center for Advanced Study of Teaching and Learning at the University of Virginia. He investigates the identification and understanding of classroom contributors to students' achievement and social-emotional learning from prek-12, specifically through the development and evaluation of classroom-focused interventions.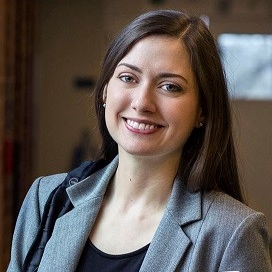 Lia Sandilos, Temple University
Lia Sandilos is an assistant professor of school psychology at Temple University and previously worked as a postdoctoral research associate in the Social Development Lab. Lia studies ways to improve teacher-student relationships and teacher instructional effectiveness by examining the effect of quality interactions and instruction on key educational outcomes, and identifying ways to support teachers' emotional well-being.
Nicole Bowers - Doctoral Student, Arizona State University
Nicole Bowers is a doctoral student in the Learning, Literacies, and Technologies Ph.D. program at Mary Lou Fulton Teachers College at Arizona State University. Her current research interests focus on science education and has taught at the elementary, high school, and college level.
A Few of Our Social Development Lab Alumni
Claire Baker, Columbia University
Alison Baroody, San Francisco State University
Laura Brock, College of Charleston
Claire Cameron, University of Buffalo
Iris Chiu, Taiwan National University
Tim Curby, George Mason University
Melissa Storm Edmiston, American Institute of Research
Lauren Decker-Woodrow, Westat
Candace Lapan, Wingate University
Ross Larsen, Brigham Young University
Micela Leis, Center for Creative Leadership
Rebecca McGregor, University of Virginia
Eileen Merritt, Arizona State University
Lori Nathanson, Yale Center for Emotional Intelligence
Erin Ottmar, Worcester Polytechnic Institute
Christine Patton, Jumpstart
Carol Paxton, Central Susquehanna Intermediate Unit
Kathleen Rudasill, Virginia Commonwealth Unversity
Lia Sandilos, Temple University
Brook Sawyer, Lehigh University
Beverly Sweeney, University of Virginia
Shannon Wanless, University of Pittsburgh